The doctors at the Vein Care Center in New York City and New Jersey deliver the best treatments for any abnormal vein conditions. Dr. Jonathan Arad has assembled an unrivaled team of vein specialists for the multiple offices of the Vein Care Center. Dr. Arad and his team are board-certified and experienced in all types of vein problems. They understand how to find the cause of leg pain, arm pain, cosmetic vein issues, and other blood vessel maladies. Call today to schedule a consultation with some of the best vein doctors in NYC.
Who Are the Leading Vein Doctors in New York at the Vein Care Center?
When you need an accurate diagnosis and comprehensive treatment for a vein problem, choose the best-rated vein doctors, at the Vein Care Center. Led by Dr. Jonathan Arad, the medical team is composed of advanced vein doctors with the training and experience necessary to earn your trust. All are board-certified doctors who specialize in veins.
With offices in the Financial District, Midtown Manhattan, Upper East Side, and Greenwich Village in NYC, the practice makes it easy for you to find treatment. In NJ, you can find them in Riverdale, Englewood Cliffs, Cranford, East Brunswick, and Paramus. At our clinic, Dr. Arad and his team use the latest medical technology to reach an accurate diagnosis.
Who Is Dr. Jonathan Arad?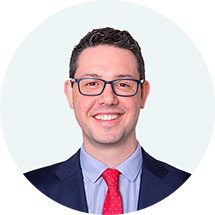 A well-respected, board-certified NYC vein specialist, Dr. Arad has treated thousands of people who suffered from leg pain, arm pain, and other vein conditions — even those who didn't know their pain or discomfort was related to vein issues. He delivers first-rate care after determining the cause of the symptoms, whether it is bulging visible veins or a superficial ulcer that won't heal. He's become the go-to vein specialist for the New York City area and has assembled an excellent team of vein doctors to practice with him.
Dr. Arad received his undergraduate degree from Cornell University and graduated from the Medical School of International Health and Medicine at the Ben Gurion University of the Negev in Israel. He is fluent in Hebrew and English and treats every patient with care and compassion. With a variety of work, volunteer, and research experience, he has dedicated his life to helping others.
Additionally, he's certified in:
DaVinci Robotic Surgical System: Console Surgeon
DaVinci Robotic Surgical System: Single Incision Console Surgeon
SPIDER Single Incision Surgical System
"I stumbled across the vein center by pure luck. I haven't seen a more elegant and classier clinic. I will keep visiting the center whenever needed and recommend it to everyone else as well.
Richard I.
Who Is Dr. Amr Hosny?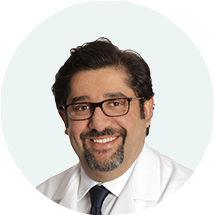 Dr. Amr Hosny is a Board Certified, Harvard-trained Vein Specialist and an award-winning physician helping patients with abnormal vein conditions get back to their normal lifestyle without surgery as fast as possible. Dr. Hosny consistently delivers comprehensive vein care and is committed to providing the highest level of care.
As a leading vein specialist in NYC, he specializes in procedures to treat abnormal veins. Visit Dr. Hosny today to discover the difference a top vein doctor in New York City makes to your diagnosis and treatment.
After completing his residency at St. Luke's Roosevelt Hospital Center, Columbia University in NYC, Dr. Hosny completed his fellowship at Beth Israel Deaconess Medical Center, Harvard Medical School, in Boston, MA.
"Absolutely wonderful experience!!! Dr. Hosny is an exteremly thorough doctor. Amazing bedside manner! All questions were answered and many options given. Highly recommended him to friends and family.
Laurie G.
What Types of Vein Conditions Are Treated?
During the initial consultation, your vein doctor asks you questions about your medical history and your family history to narrow down the cause of your condition.
A physical exam and diagnostic imaging tests follow, leading your vein specialist toward a definitive diagnosis, which may be one of the following:
Only after your vein doctor has reached a diagnosis can a treatment plan be completed. The physicians ensure your comfort as they determine the cause of your symptoms and then provide the most appropriate treatment for your condition. You get a personalized treatment plan because these vein specialists know that every patient has different needs.
Vein Specialist Treatment Options
When you rely on a specialist in veins and abnormal venous conditions, you get the best vein treatments. A New York City vein specialist knows when to recommend a simple, non-invasive remedy and when more intense treatment is required.
While your treatment recommendation depends on the severity of your symptoms and other factors, your vein doctor has a number of treatment modalities to choose from, including:
Elevating your legs to encourage proper blood flow
Compression stockings, which may be effective for a number of vein conditions
Lifestyle changes, such as exercising and losing weight, when appropriate
Anti-inflammatory medications, such as NSAIDs, to reduce swelling and help the healing process
Endoscopic vein surgery is always the last resort
Read More:
How To Find the Best Vein Doctor Near Me
No matter what is ailing your veins, visit the top vein doctors in the region at the Vein Care Center in NYC and NJ. Dr. Arad and his team will give you the best care, a correct diagnosis, and the most appropriate treatment for your condition. Contact the office nearest you today for a doctor who not only specializes in veins but also delivers compassionate care.